Bathroom Renovations Brampton
Bathroom Renovations Brampton
As you go about your mundane life, you may not think much about your bathroom. However, when it comes time to renovate your home, the bathroom is often one of the first rooms to be updated. Not only is it one of the most used rooms in your house, but a well-designed bathroom also adds value to your home.
Bathroom renovations are one of the most satisfying home improvement projects money can buy. It's as if you're getting a brand new home, without having to move! And, unlike other types of renovations, bathroom renovations are typically not as disruptive to your daily life.
The moment you come up with the idea, you're never going back to sleep again without doing something about it. And we can't blame you for that. It brings so much excitement to the point that homeowners can't help but start planning for it immediately.
Even if you don't have immediate plans to sell your home, a bathroom renovation can still be a wise investment. Not only will it make life easier and more enjoyable, but it will also increase your property's resale value should you ever decide to put it on the market.
But like most other home improvement projects, a bathroom renovation requires wise decision-making, meticulous planning, and a healthy budget. For you to get started, we promise you that we'll outline everything you need to know about planning a bathroom renovation, from setting a budget to choosing the right contractor.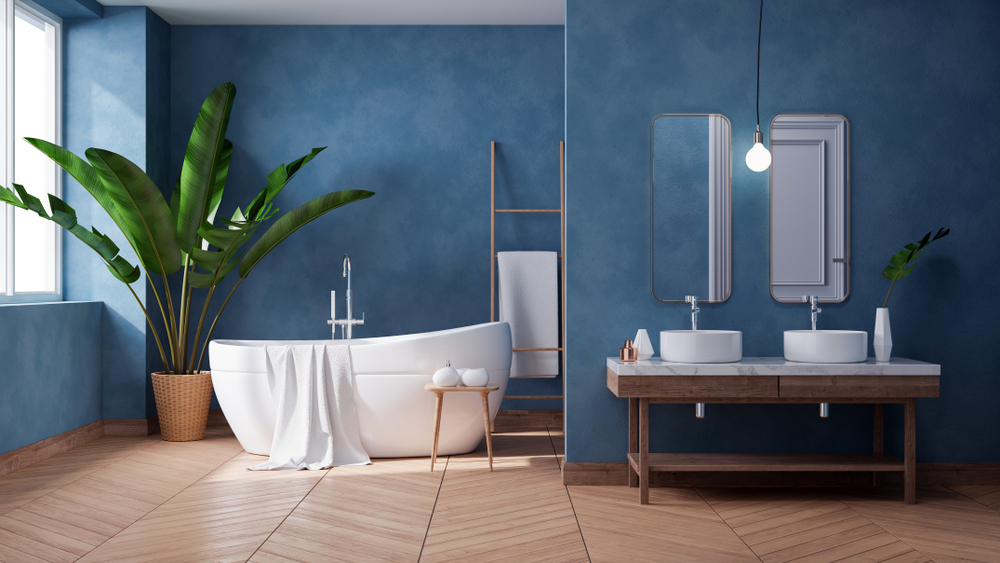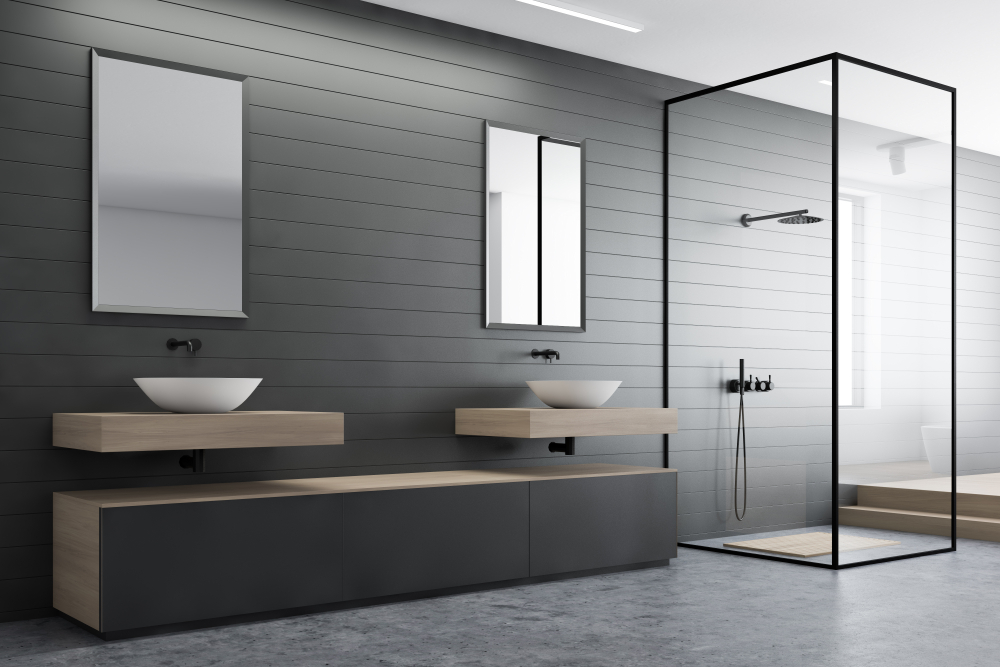 Two Approaches to Bathroom Renovation
When we discuss the prospect of renovating your bathroom, there are two ways to go about it: an all-in-one project or a phased approach. An all-in-one project means renovating the entire bathroom at once, while a phased approach involves updating one portion of the bathroom at a time.
There are pros and cons to both approaches. An all-in-one project is often less expensive overall since you only have to pay for labour and materials once. However, it can be more disruptive to your daily life, since you'll have to use a temporary bathroom during the renovation.
A phased approach, on the other hand, allows you to spread out the cost of the renovation over time. And, since you're only renovating one area at a time, it's less disruptive to your daily life. However, it will likely cost more in the long run since you'll have to pay for labour and materials multiple times.
For a much clearer picture, contact Bathroom Renovations Brampton at (289) 216-7092. We're offering a free and no-obligation quote for any type of bathroom renovation project for homeowners in Brampton and the GTA.
What comprises your dream bathroom? Is it a spacious room with a freestanding tub and separate shower? Or is it a more modest space that still feels luxurious? Regardless of the bathroom's size or layout, certain elements will make it feel like a true sanctuary.
Here's a bevy of ideas to create your dream bathroom courtesy of our team at Bathroom Renovations Brampton:
1. Incorporate nature: Add plants or flowers to your bathroom to create a natural oasis. Aside from the natural beauty they bring, plants can also help purify the air.
2. Create a spa-like atmosphere: Soothe your senses by infusing your bathroom with calming scents and soft lighting. Consider incorporating an essential oil diffuser or candles to enjoy aromatherapy while you relax in the tub. Add some dimmer switches meant to control the light level in the room.
3. Choose Luxurious Materials: Use high-end materials such as marble or granite for a luxurious look and feel.
4. Install a Rain Shower: For an ultimate spa-like experience, install a rain shower head for a refreshing bathing experience. This will undoubtedly transform your shower into a luxurious retreat.
5. Add a Touch of Glamour: Mirrors, chandeliers, and other glamorous details will add a touch of luxury to your bathroom. Remember that glamour doesn't necessarily translate to pricey materials.
6. Keep It Organized: A cluttered bathroom can feel chaotic and stressful. Be sure to keep countertops clear and storage organized for a serene environment.
7. Consider Heated Floors: Keep your feet warm and toasty by installing heated floors in your bathroom. Heated floors are a new trend in bathrooms, and it's easy to see why!
Whether you're planning a complete bathroom renovation or just want to make some small changes, following these guidelines helps you create your dream bathroom. See what our team has in store for you by visiting https://bathroomrenovationsbrampton.ca/.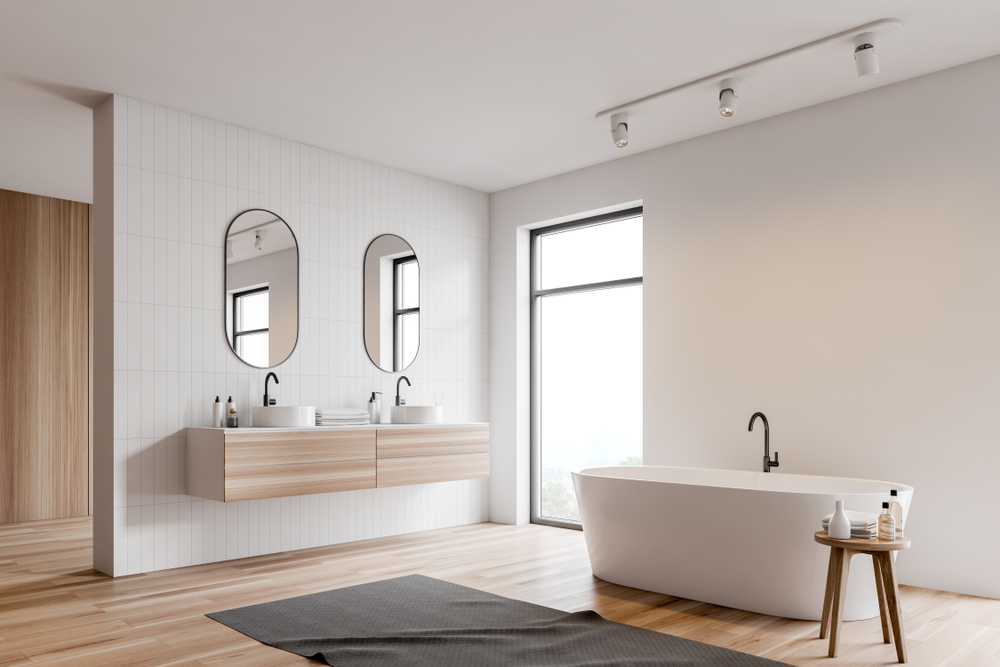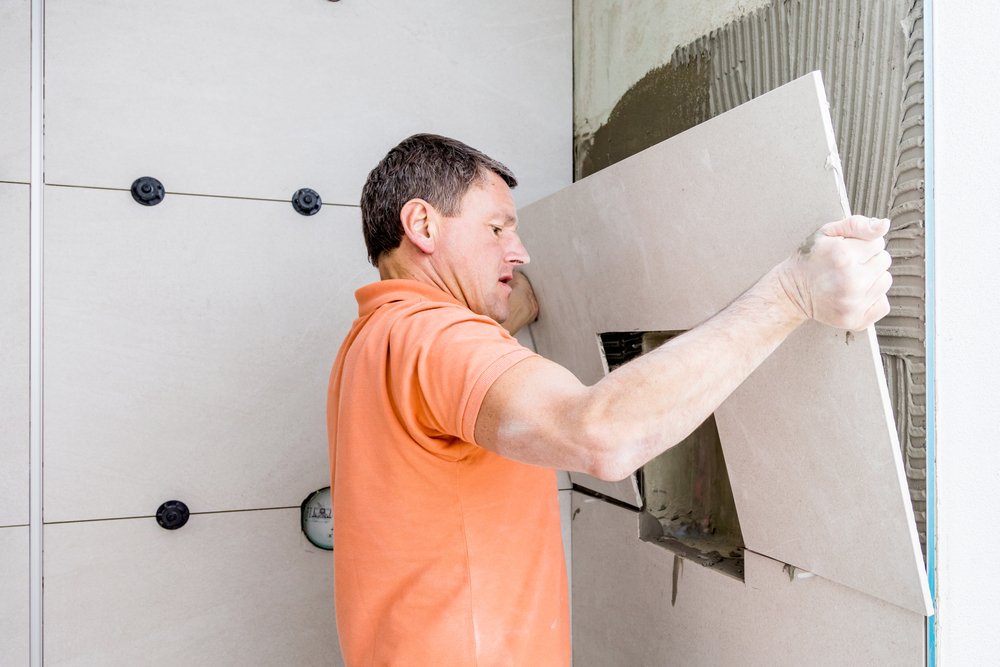 Bathroom Renovation Project
"Is bathroom renovation the ideal project for me?" It's the first question you should ask yourself before starting any home improvement project, and it's especially important when considering a bathroom renovation.
There are many things to think about when planning a bathroom renovation, such as budget, timeline, needs and wants, etc. This guide will help you answer the "Is bathroom renovation the ideal project for me?" question so that you get to move forward with your project confidently.
First, let's consider the budget for your bathroom renovation. How much can you credibly afford to spend on this project? It's imperative to be realistic about your budget from the start so that you don't get in over your head financially.
Next, think about the timeline for your bathroom renovation. When do you want to have the project completed? You ought to determine how much work needs to be done and how long it will take.
Now, let's think about your needs and wants for the bathroom renovation project. What do you need in order to make the space functional for you and your family? And what do you want in order to make the space more aesthetically pleasing? Make a list of both your needs and wants so that you can refer back to it later.
Finally, ask yourself if bathroom renovation is the ideal project for you at this time. If you're confident that it is, then go ahead and start planning your dream bathroom! But not before you talk to us.
At Bathroom Renovations Brampton, we want your decision to be something you'll never regret moving forward. Call us at (289) 216-7092 so we can begin discussing the details of your project as soon as possible.
Bathroom renovations will come in all shapes and sizes. Every project has a distinctive touch to it that no two are exactly the same. This is what makes a home renovation so exciting – you can really make your house your own.
When it comes to a bathroom renovation project, specific elements are essential for the space to function well and look great. Now, let's dig in on the five crucial ingredients of a successful bathroom renovation job:
1 – Functional Layout
A well-designed bathroom has a clear purpose and flow. The layout should be such that it allows for easy movement and use of all the fixtures and amenities. This means that the sink, toilet, shower, and bathtub should all be easily accessible from each other.
There should also be ample storage space for all your bathroom essentials. Most importantly, the layout should be designed with safety in mind. This is crucial if you have young children or elderly family members living with you.
2 – High-Quality Fixtures and Finishes
When it comes to certain fixtures and finishes, you ought to choose high-quality products that will withstand the test of time for your bathroom renovation project. This is especially important in a space like a bathroom that gets a lot of use.
Investing in quality fixtures and finishes will not only make your bathroom look great, but it'll likewise save you cash in the long run. Cheap products will need to be replaced more often, so it's worth it to spend a little extra on items that will last.
3 – Appropriate Lighting
Lighting is key in any room, but it's especially important in a bathroom. The right lighting will create a warm and inviting space that you'll love spending time in. It likewise can be used to highlight specific features or architectural elements that you want to show off.
There are a few different types of lighting that you'll want to use in your bathroom remodeling project.. Ambient lighting improves overall illumination, while task lighting is perfect for specific activities like shaving or applying makeup. Accent lighting makes sense when you highlight key features, and it can also be used to simulate a specific mood or atmosphere in the space.
4 – Comfortable Temperature
No one wants to take a cold shower, so it's important to make sure that your bathroom is comfortable and has a consistent temperature. This can be achieved by installing a good quality heating and ventilation system.
You also should consider installing some sort of temperature control system so that you can adjust the temperature as needed in your renovation project. This makes sense in bathroom remodeling if you live in an area with extreme temperatures.
5 – Easy Maintenance
Last but not least, your bathroom should be easy to keep clean. This means choosing finishes and fixtures that are low maintenance and easy to wipe down or clean. It's likewise a sensible idea to have plenty of storage space so that you can keep all of your bathroom nitty-gritty organized and out of the way. Our bathroom contractors will help you with all these.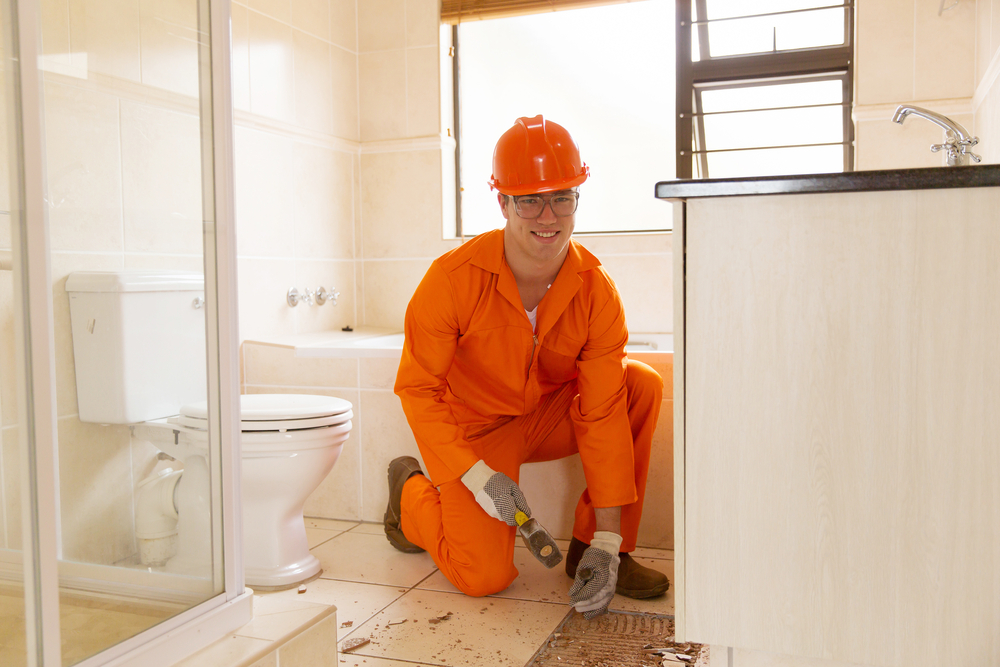 Our bathroom renovation process in Brampton
As a premier home renovation contractor in Ontario, Bathroom Renovations Brampton has successfully completed many home renovation projects in Brampton, Mississauga, Oakville, and Toronto. We specialize in bathroom renovations and will guide you in creating the bathroom of your dreams, regardless of your budget.
Our team of experienced and trained professionals works hand-in-hand with you to guarantee that every detail of the renovation project is with your approval. This is how our bathroom renovation process goes:
Step 1 – Schedule Your Free In-Home Consultation
Our process starts with a free in-home consultation with our bathroom contractors, where we will visit your home and discuss your needs and desires for the project. We'll be taking measurements of the space and taking note of any existing problems that need to be addressed.
Step 2 – Design Development
After our initial consultation, we will develop a design for your project. This will include a 3D rendering of the space so that you can see what the finished product will look like. Our bathroom contractors in Brampton are some of the best in design development.
Step 3 – Project Proposal
Once we have developed a design for your project, we will put together a proposal that summarizes the scope of work as well as the estimated cost of the project.
Step 4 – Project Agreement
If you decide to move forward with the project, we will sign a project agreement that outlines the details of the work to be done.
Step 5 – Demo Day
Once the agreement is signed, we will schedule a time for our team to come and start the demolition process. We call it an exciting day as it marks the start of the transformation of your space.
Step 6 – Construction Begins
After the completion of the demo job, our team will begin the construction process. We will keep you updated on our progress and answer any questions that you may have along the way.
Step 7 – Project Completion
Once the project is complete, we will do a final walkthrough with you to make sure that you are happy with the results. Our team wants you to be wholly satisfied with our work before we consider the project done.
If you wish to grab the best bathroom renovation output in Brampton, call (289) 216-7092 right away.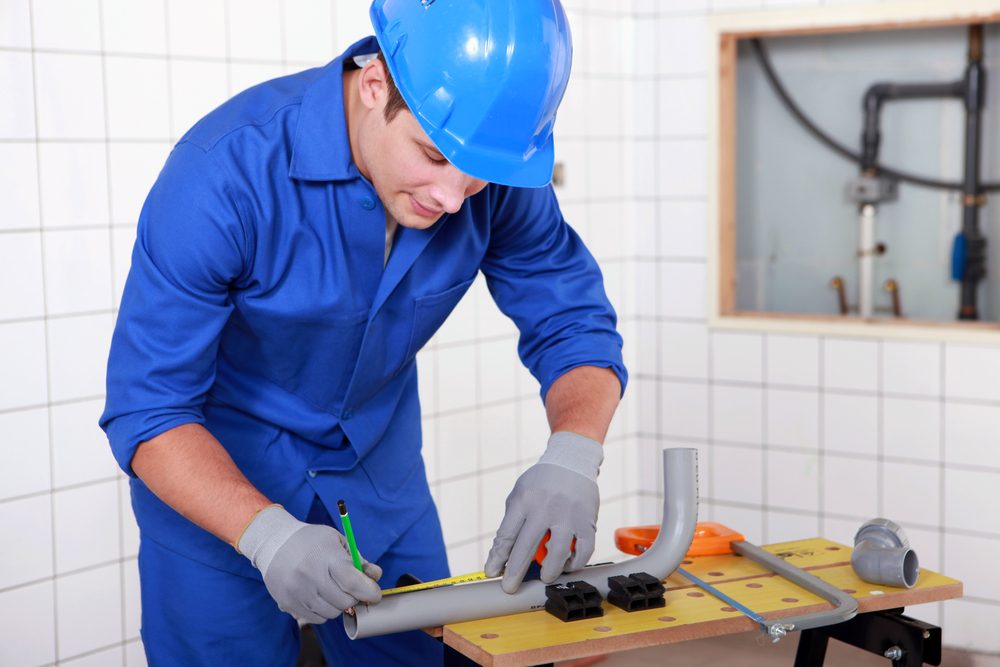 Transform the look and feel of your bathroom
There eventually will come a time when you no longer feel at ease and relaxed in your own bathroom space. Remember, it's not on you. It's just that the place is no longer comfortable, practical, and beautiful. And now you just know that it's time for some serious changes in the space.
It's not uncommon to grow tired of the same old look after a while. Your needs and wants change as you get older, so it only makes sense that your bathroom would need to change along with you. If your bathroom is in need of a facelift, our team at Bathroom Renovations Brampton can help.
We specialize in helping homeowners like you transform their bathrooms into practical, relieving, and calming spaces. There's no shame in admitting that your living space has become outdated. In fact, it's quite common. The good news is that our expert team can help you create the bathroom of your dreams, no matter your budget.
If you live in Brampton, Mississauga, Oakville, or Toronto and are interested in learning more about our bathroom renovation services, we invite you to contact us today. You can also see our past projects at https://bathroomrenovationsbrampton.ca/. Contact us and we'll heed your call right away!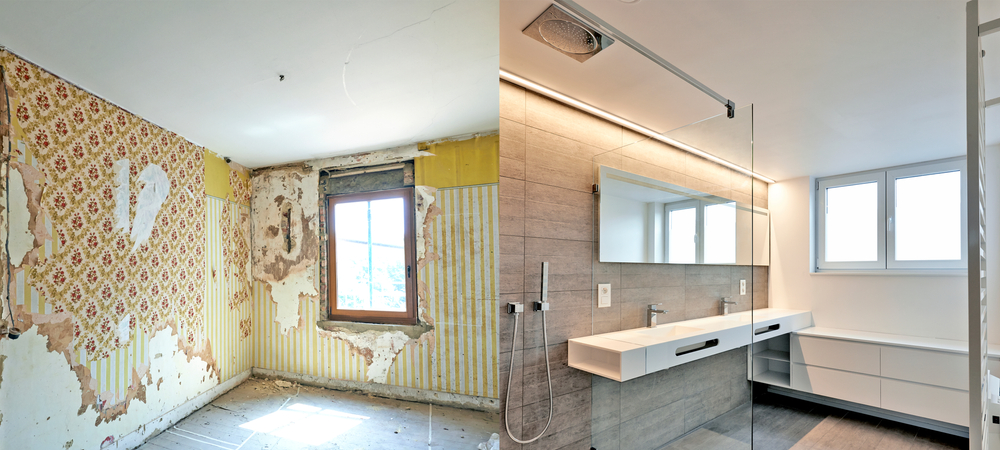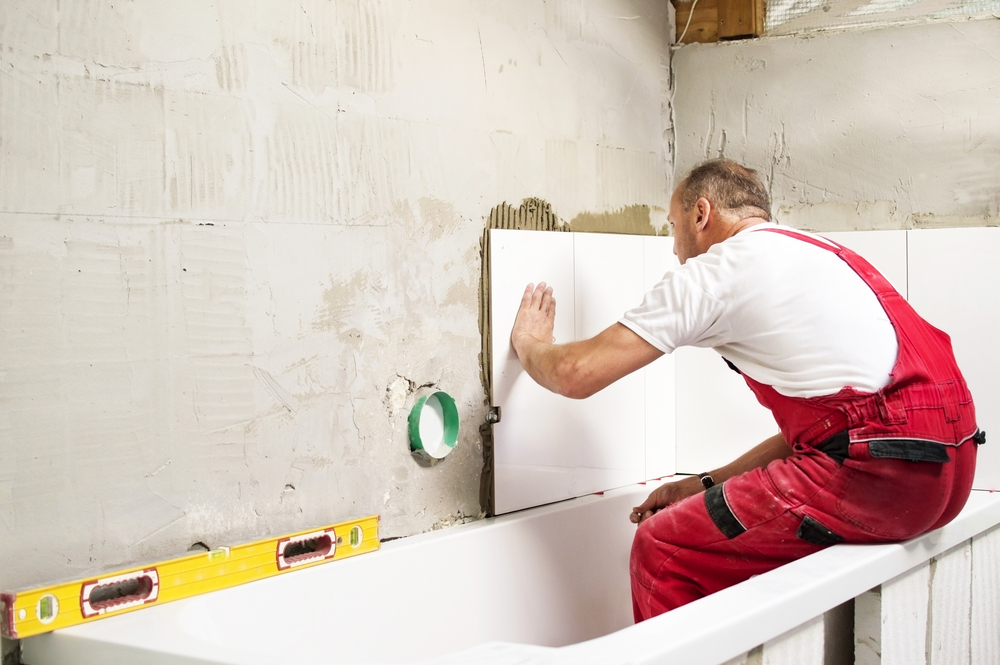 The best bathroom contractor in Brampton!
Do you know what makes Bathroom Renovations Brampton the best service company? It's because we live up to the hype! You probably have heard a thing or two about us, and you've heard right!
We're proud of our class-leading bathroom renovation service characterized by:
Quick project turnaround
No hassle payment options
Honest and transparent quotation
High standards of workmanship
Our company is:
Fully licensed, insured and bonded
Offers exceptional customer service
Hands out competitive pricing
Owns an A+ Better Business Bureau rating
For further queries about our services, call (289) 216-7092! We're always glad to be of service.
Potential Red Flags When Hiring a Bathroom Renovator
While you have the luxury of choosing from hundreds of bathroom renovation companies in Brampton alone, you must be wary of those that show potential red flags. Although there are many reputable and reliable contractors out there, some may not be as trustworthy. Here are four potential red flags to watch out for when hiring a bathroom renovator:
1. They don't have any references or reviews
When looking for a prospective contractor to renovate your bathroom, always ask for references or reviews. A reputable company should have no problem providing you with a list of satisfied customers. If they're unable to provide any references, that's a major red flag.
2. They use high-pressure sales tactics
Bathroom renovation companies that use high-pressure sales tactics should be avoided at all costs. You should never feel pressured into signing a contract or making a decision on the spot. Reputable contractors will give you time to think about your options and make an informed decision.
3. They have a history of complaints
Before hiring a bathroom renovation company, always do your research. Check online forums and consumer websites to see if there are any complaints against the company. If there are, that's a major red flag.
4. They're not insured or bonded
All reputable bathroom renovation companies should be fully insured and bonded. This protects you when something goes wrong during the renovation process. If the company you're considering is not insured or bonded, look elsewhere.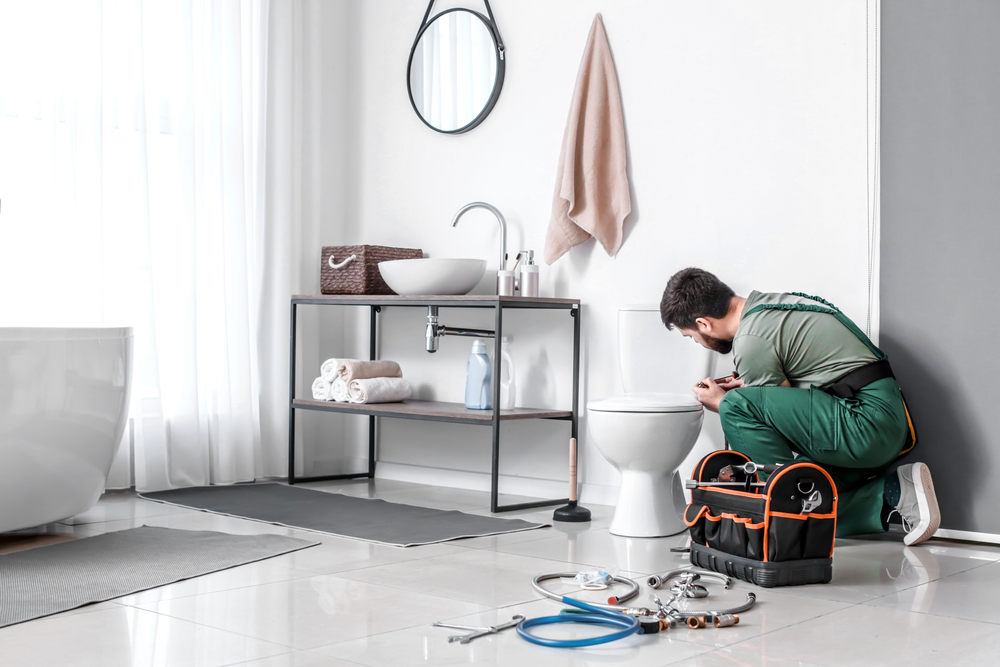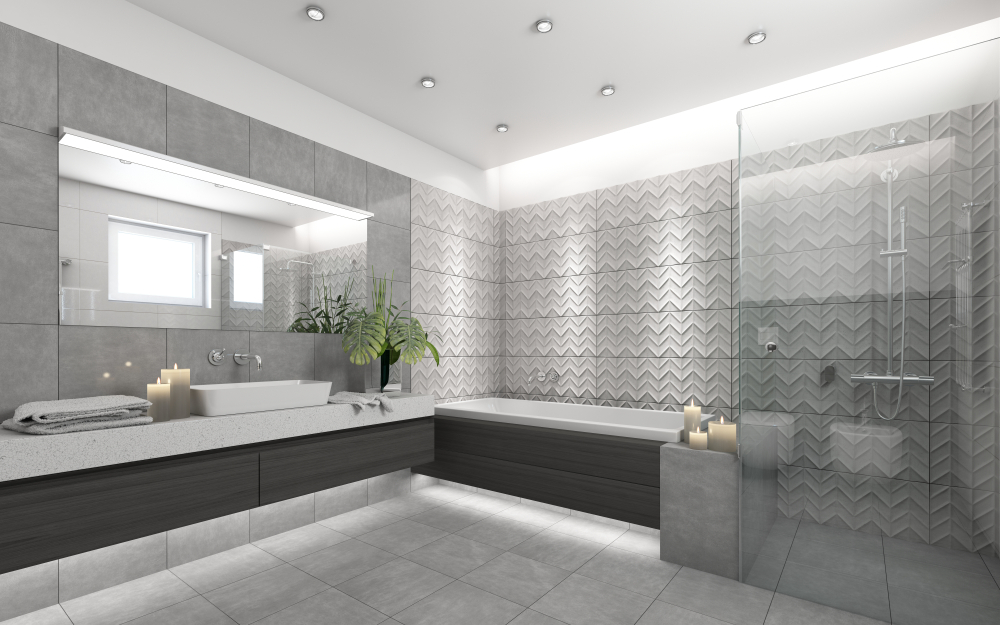 Homeowners in Brampton have different reasons for deciding to renovate their bathrooms. But if your motive is to modernize the space, then you've come to the right place. At Bathroom Renovations Brampton, we specialize in helping homeowners create modern bathrooms.
There are many ways to achieve a modern look in your bathroom. One way is to install new and trendy fixtures or do some shower conversions. Another way is to use contemporary materials, like glass or stone. And of course, you can't forget about colour. A pop of colour can really help to modernize a space.
If you're not sure how to get started, our team can help. We'll sit down with you and discuss your vision for the space. From there, together we devise a plan of action and get to work. We also promise to keep you updated throughout the process so that you can see your vision come to life.